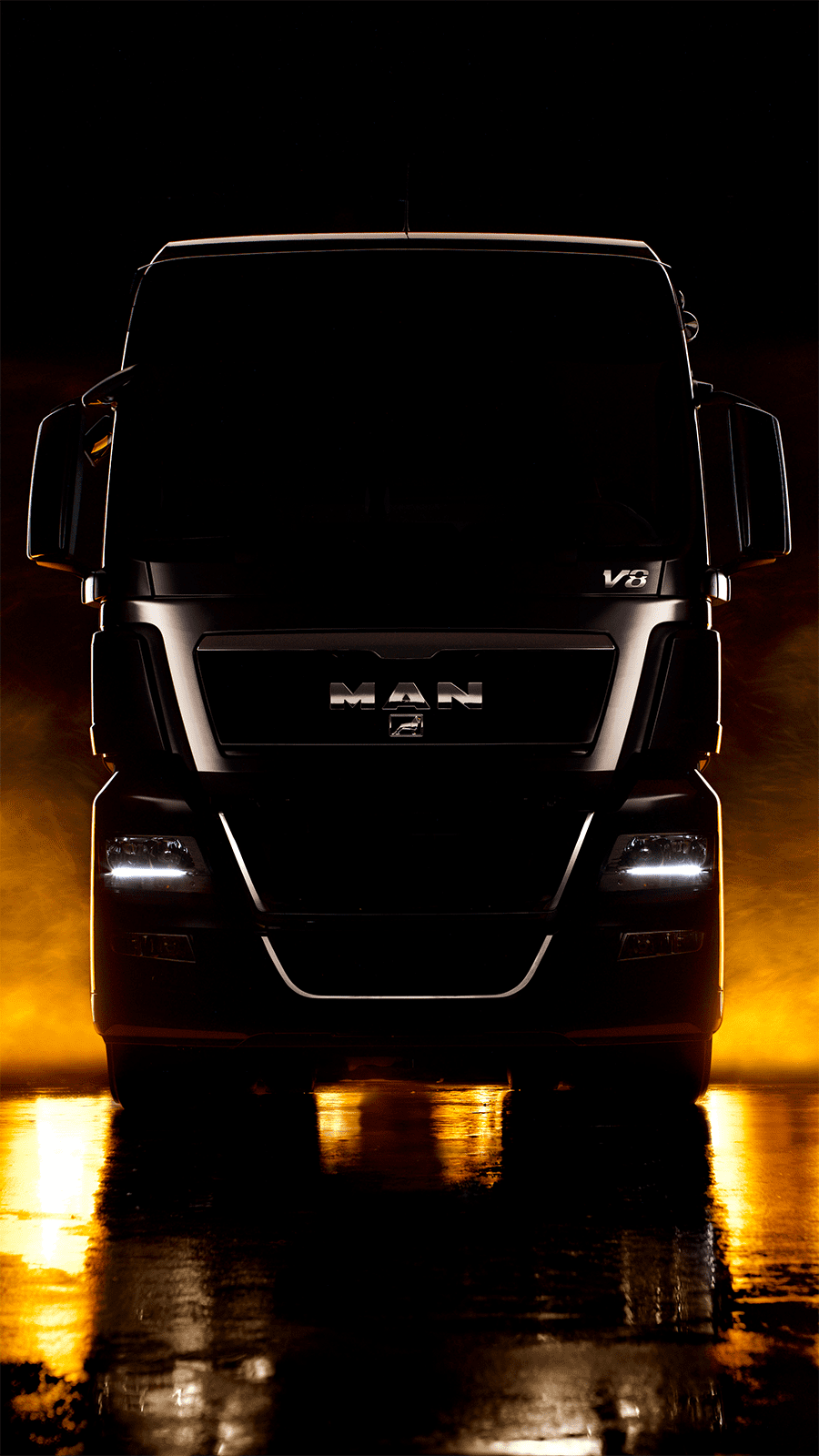 About the Book "Iconic Trucks"
Inspired by the work around trucks and the "Truck Feature", a regular column in the Asian Trucker magazine, this book is a collection of vehicles which are icons of the industry. Many of the vehicles featured are easily recognisable as they have been instrumental in building countries or even regions, others are build to fit a very specific purpose.

This coffee table book is a must-have for any enthusiast. The high quality book features 230 photos showcasing 45 trucks in four different categories: historical trucks, modern vehicles, purpose build and future icons. Weighing in at 388 pages, this large format is an eye catcher that will liven up your lobby, office or bookshelf as a reference book.

In a limited print-run the first edition contains trucks from around the world, curated to give an overview of the industry as well as to inspire. Pictures are showing the trucks in action and content is offering a glimpse at the intricacies of each model highlighted.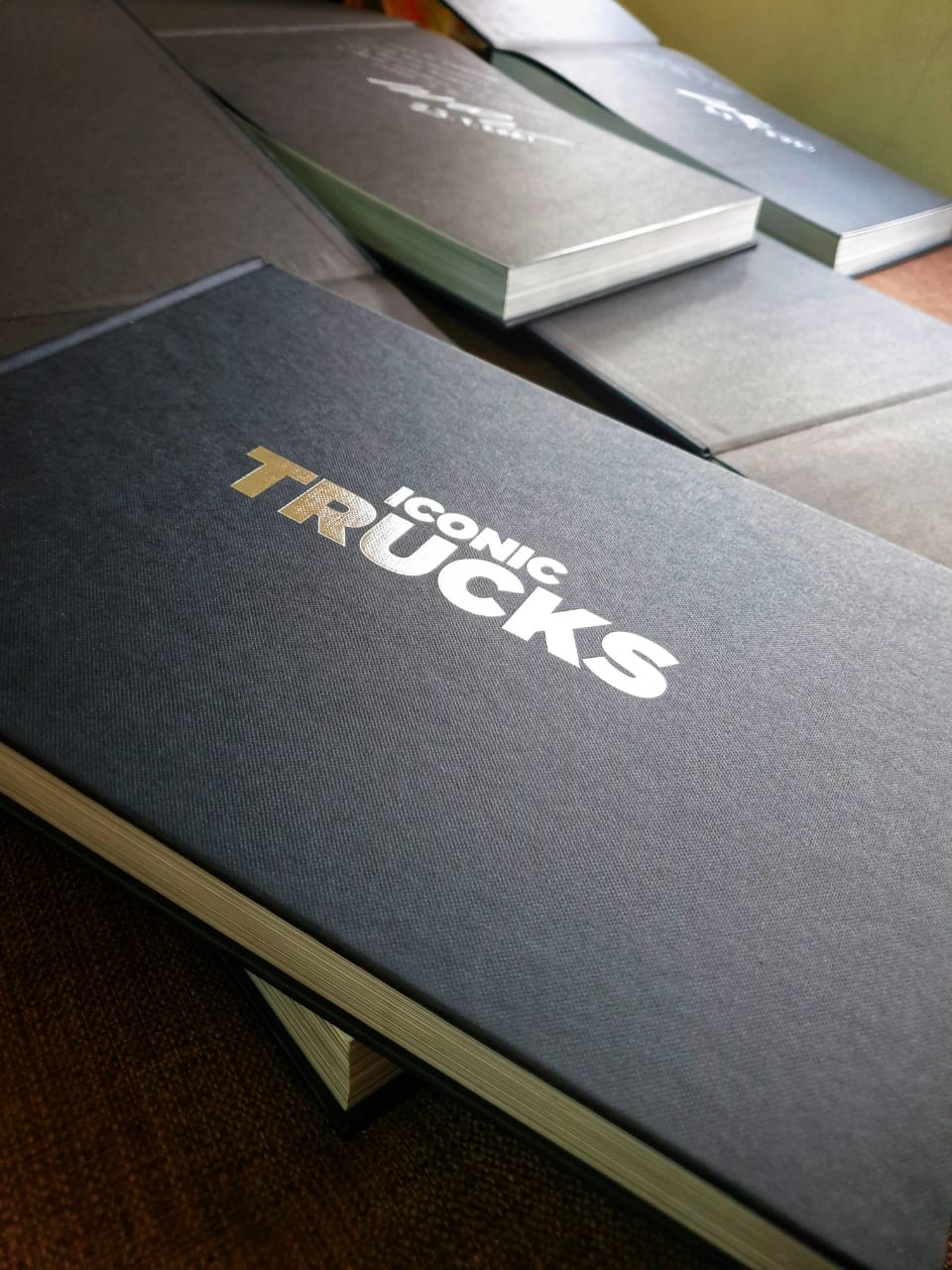 Impressions from the production of the "Iconic Trucks"
Asian Trucker Media: Leading Publisher
Asian Trucker Media provides a full range of communications channels for the commercial vehicle industry. The platforms are aimed primarily at fleet operators and driver-owners in South East Asia. The print magazine, Asian Trucker, is a premier business and product magazine and features issues concerning drivers through to logistics and infrastructure executives. In addition, Asian Trucker hosts seminars, publishes E-Newsletters, provides advertising possibilities via websites and organises and manages South East Asia's largest commercial vehicle exhibition.

Asian Trucker Malaysia has been published since 2009, thus far, 58 issues have been produced. The Singapore edition of the magazine has been published 35 times over the past eight years with Thailand being active for over seven years and 27 issues so far. To round things off, an annual Special is published in Malaysia for the past five years.

Our exhibition is currently the largest exhibition in South East Asia dedicated to the commercial vehicle industry and it is going to be the fourth instalment in June 2019.

Addressing the needs of this market, we added the Bus magazine in 2014. Asian Buses magazine is published quarterly and it has since seen 27 issues.

Also added in 2014 was the Asian Trucker Drivers Club, which is a non-for-profit component of our business. Here we seek to enhance the skills and the social standing of truck drivers. This initiative is funded mainly through sponsorships and has seen several hundred drivers join in the first year of its existence.
Asian Trucker Media is an independent company, established in Malaysia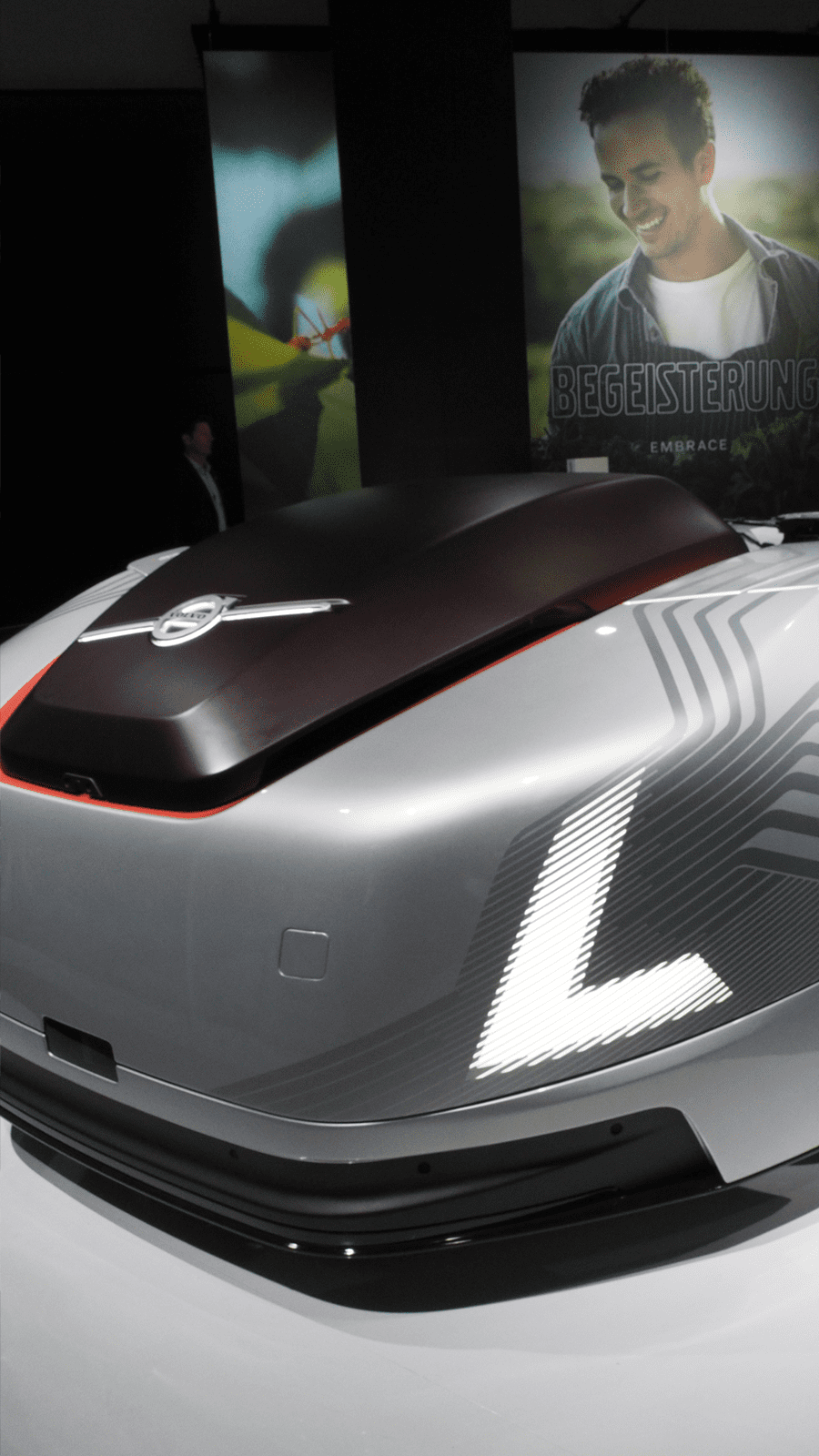 Order Your Copy Here
Don't miss out! We are currently offering this book at a special rate on "pre-sale". Be among the first to receive it by placing your order now. Once published, we will transact and send you the book. Cost stated is without postage, which will be calculated on individual basis.

Iconic Trucks, Coffee Table Book = RM 280.00 + Postage (+Tax)

For bulk orders please contact us here
The Author: Stefan Pertz
Co-Founder of Asian Trucker Media
Editor, Asian Trucker Malaysia and Asian Buses
Organiser, Malaysia International Bus, Truck & Component Expo 2013
Organiser, Malaysia International Bus, Truck & Component Expo 2015
Organiser, Malaysia Commercial Vehicle Expo 2017
Organiser, Malaysia Commercial Vehicle Expo 2019

Stefan Pertz is the founder and of Launchpad and Co-Founder of Asian Trucker. He has lived and worked in six countries, most of them Asian. His first assignment took him to Hong Kong, where he worked as the on-site project manager on the new airport, supervising the installation of the furniture in the departure hall. After graduation in 2005, Stefan returned to Asia He holds a Bachelor's Degree in International Management, which he completed cum laude.

Stefan not only hosts seminars and exhibitions himself, but is also a frequent speaker at conferences and a host for seminars. He is also widely published in trade journals outside Asian Trucker Media and has been a MC at several industry events. Over the past decade, Stefan has headed Asian Trucker Media's editorial team as well as the overseas expansions into Singapore and Thailand. Within the organization, he manages all online assets, handles strategy as well as writing and editing of high-profile articles for the magazines. Asian Trucker is the only regional publication covering commercial vehicles.

Besides his duties as editor he is also the Organizer of Malaysia Commercial Vehicle Expo 2021, which is currently South-East Asia's largest commercial vehicle exhibition. Previously held in 2013, 2015, 2017 and 2019, these events were also under his helm. For the past three years, Stefan has been a judge for the SPAD Land Transport Awards, honouring outstanding transporters and bus operators.

Asian Trucker won a total of five awards in Singapore over the years. Two for a cover artwork, one for a feature article whereas the awards won in 2018 are for Trade Media of the Year (Bronze) and Editor of the Year (Gold).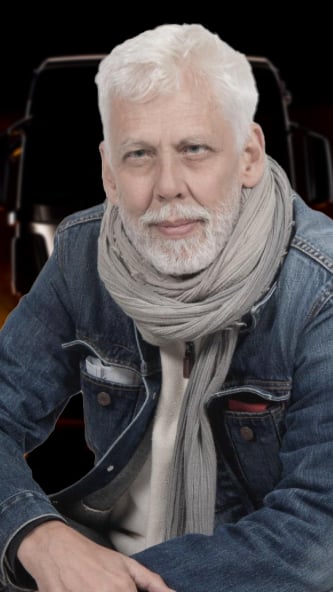 Creative Force: Tore Claesson
For this project Asian Trucker is joined by advertising veteran and creative legend Tore Claesson, a Swede with decades of experience.

Tore Claesson has worked as Creative Director for clients such as IBM, Apple, Ericsson, American Express, SAP, Morgan Stanley, Volvo Cars, Volvo Trucks and BMW in his time at Ogilvy, BBDO, McCann/Anderson & Lembke. He's been based in Stockholm, Amsterdam, New York, Hong Kong, Tokyo and he now lives and works in Chengdu China. Claesson is also a frequent speaker on branding and creativity worldwide, and member of numerous international awards panels.

Claesson's work has won many international design awards.

Pertz and Claesson worked together in Hong Kong where they created award winning brands, stunning ads and on occasion went out to take pictures of trucks and their drivers.

Contact: Us for More Information
You might have questions for us beyond the Iconic Trucks book. Should you wish to place a bulk order or have us custom-publish your work, please connect with us here.

We look forward to hearing from you and you may reach us via
Email: info@asiantrucker.com
Phone: +60 16 521 9540
Our team is standing by to assist you with any queries you may have.